Our People
Our people are very important to us, as is making certain we provide you with the best possible professional financial advice. Below is a short biography for each of our colleagues together with their contact telephone number. For further contact details please see our "Contact Us" page.
---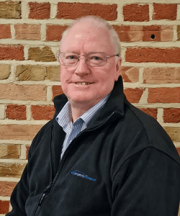 Tony Pomphrett, Managing Director
Tel.
01206 586580
Mobile.
07973 392260
Email.
tonywpfinanceme.com
I ran my own businesses since 1974. In 1990, I came into Financial Services providing advice to both individuals and companies. I formed WP Property Finance Ltd in 2011 to focus on providing mortgages and loans to those who wished to purchase and improve all types of property. In 2015, we took over Positive Property Finance Ltd, originally set up by Kevin Wright in 2013, to expand our services to property investors who needed access to specialist buy to let mortgages, commercial loans and bridging finance. There are many ways to finance a property, other than the traditional mortgage route, which can offer huge advantages but, the risks and costs can be higher so it's important to seek the correct advice and guidance.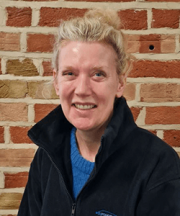 Claire Adams, Director (W P Property Finance Ltd)
Tel.
01206 586580
Email.
clairewpfinanceme.com
I began my career in London at the tender age of 17 and gained invaluable admin/secretarial experience working for large City corporations for 10 years. Returning to a local environment I continued my career working for a well-established wine company combining the perfect balance of my love of wine with my skills in administration! I joined Tony in 2009 and the business has grown consistently. We are very much a family unit and I am so proud of what we have achieved. We work well as a team and our experience of dealing with Banks and lenders ensures the process is as stress free as we can make it for our clients.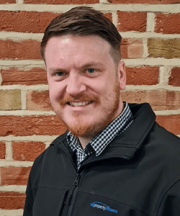 David Pomphrett, Director (W P Property Finance Ltd) & Mortgage Broker
Tel.
01206 586580
Email.
davidwpfinanceme.com
After a brief spell working with a major high street Bank initially in customer services then in the fraud prevention department, I decided I wanted to follow in Dad's footsteps as an adviser and joined the business in 2006. The early days working from the family home seem a distant memory now when I consider how far we've come. I love the job and it might get a little crazy at times but it's never boring. As the market for different types of mortgages have developed the business has adapted and we are far more specialised now as the Buy to Let market has grown and property portfolio landlords have had to rise to the challenges the industry has faced in recent years.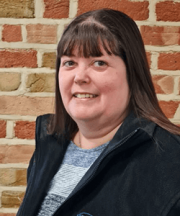 Alison Roper, Office Manager
Tel.
01206586580
Email.
aliwpfinanceme.com
I spent many years working in financial services before joining the team in 2019. My role as Office manager is to ensure everything runs as smoothly as possible. I would like to say it always does!!! I'd like to say that, but I may be fibbing if I did. What is true is this is a brilliant team who all do an amazing job, and I couldn't wish for a better group of wonderful people to work with.
Trinity Ewing, Bridging Finance Manager
Tel.
01206586580
Mobile.
01206586580
Email.
trinitywpfinanceme.com
I joined the amazing team at WP Property Finance in 2018 as case handler for the mortgage brokers in the office with residential and buy to let applications through to completion. I am now the Bridging Manager working with Tony on the bridging and commercial side of the business. it can be a challenging role, but that is what makes it so interesting. I have built a brilliant working relationship with lenders, lending partners and will do everything I possible can to get your case over the line. I have learnt so much and I doubt that will stop. If you need to purchase or finance a property and the traditional lending route will not work, please give me a call.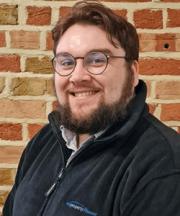 Isaac Hogarth, Mortgage Broker (W P Property Finance)
Tel.
01206 586580
Email.
isaacwpfinanceme.com
I joined WP Property Finance in 2014 and whilst being trained for the role it soon became apparent to me that this was a career I wanted to pursue. I have learnt a lot about the industry since I've been here, it's always changing, and you must work hard to keep up, but I am fortunate to be working with wonderful people and we all get along like a big dysfunctional family. I am a fully qualified and competent mortgage broker who is always up for a challenge and will do my best to make sure your mortgage is dealt with as efficiently and professionally as possible. I cover a wide range of property finance including but not limited to residential, buy to let, semi-commercial, specialist buy to lets and more.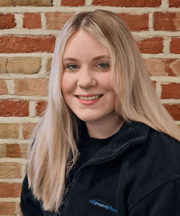 Kayleigh Round, Adviser Support (W P Property Finance)
Tel.
01206 586580
Email.
kayleighwpfinanceme.com
With over 14 years of customer and sales experience in a variety of roles, I have a true passion for providing clients and candidates with an excellent service. I'm results driven and thrive in a fast environment and have a true passion for helping others. I provide a personal yet professional approach in all I do.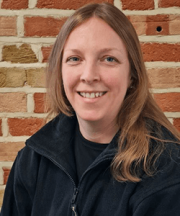 Sam Longbottom, client liaison (W P Property Finance)
Tel.
01206 586580
Email.
adminwpfinanceme.com
I am one of the longest serving members of the team re-joining after taking a few years raising my family. I love what I do and the people I work with, our clients are all lovely and it's very interesting dealing with all the different people and scenarios I come into contact with on a daily basis. The job allows me to work around my family commitments which is brilliant in an era where I can maintain my work/life balance